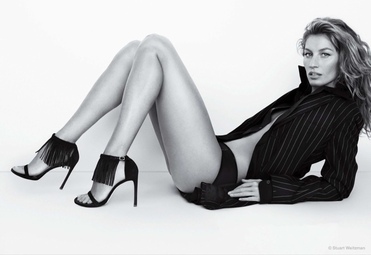 What has this girl got to do with the world's most expensive stamp? Well, quite a lot, as it happens.

This delightful picture shows the super model Gisele Bundchen. I regret to say that she is not an avid stamp collector and won't be hanging around your local philatelic society, discussing the niceties of watermarks and perforations.

However the shoes that she is wearing in this picture are by Stuart Weitzman. Stuart Weitzman is a multi-millionaire manufacturer of extremely expensive shoes. He is also the new owner of the One Cent British Guiana Magenta – the most expensive stamp in the world, which cost him $9.5 million when it was auctioned by Sothebys in New York last year.
---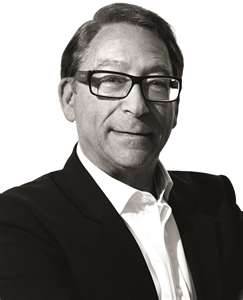 Although he bought the stamp a year ago, it wasn't until this month (June 2015)that he lent it to the National Postal Museum in Washington and announced publicly that he was the new owner. He has also bought the plate block – four stamps with the plate number – of the famous 1918 inverted Jenny and has put this on display at the same museum.

Born in 1941, he was brought up in Haverhill Massachusetts where his father founded a shoe firm called Seymour's shoes - trading under the brand of 'Mr Seymour'. In 1965, after the death of his father, Stuart took over the family firm. Stuart Weitzman collected stamps as a child and – according to interviews – there were spaces in his stamp albums for the one cent magenta and the inverted jenny. Now he has bought them both!

He currently makes shoes in Spain. Since 2002 he has been producing extremely expensive – 'one of a kind ' shoes worn by oscar winners and celebrities, which contain gold and lucite, and often feature thigh-high leather and stiletto heels. His normal range of shoes costs around $500 a pair.

His is an odd collection. Although he claims that he still owns his childhood stamp albums, he doesn't seem to have made any notable stamp purchases in the intervening period. So it's hard to say whether buying the one cent magenta was just a shrewd investment, or a publicity stunt by the man who clearly believes in conspicuous consumption and making the world a glitzier place.

Incidentally, if anyone knows any other stamps that he has bought or any philatelic activity that Weitzman is involved in, let me know. I'm always interested.

---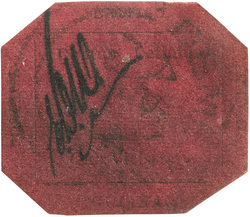 ---