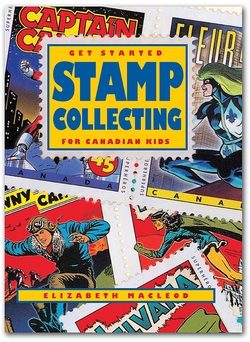 A couple of months ago I was in Stanley Gibbons stamp shop in London when a couple came in with their three young boys.
It was quite funny because the man was obviously the product of a top public-school. He had brightly polished shoes and that sort of Eton flick in his hair. The boys looked almost exactly like their father. They had the same same haircut, but whereas he was wearing a dark blue, handmade suit, they wore grey flannel trousers, sports jackets and some kind of striped prep school tie. They looked like they'd stepped out of an old film from the fifties.
The man was trying to get his children to collect stamps. He gave them very clear rules: 'You can either collect the stamps from a particular country or you can collect a particular subject.' It seemed like some sort of a grim duty that he was imposing on them..
'We could collect stamps of dinosaurs,' said one of the boys hopefully. It was like some terrible rite of passage.
'Yes,' said the father, 'and when you get duplicates, you can trade them.'
I thought this was quite funny. The idea that children can trade stamps is completely outdated. Children simply do not collect stamps in the way that they used to. And there is no-one to trade them with. And they are unlikely to get duplicates because relatively few letters actually carry stamps these days.
I remember a couple of years ago, I was getting rid of a load of stamps. There was massive duplication, but the stamps were very nice and had a catalogue value of several thousand pounds. Because there was nothing special about them, they had very little commercial value. But I thought a school might like them. I rang up all the best schools in my area. None of them had a stamp club or indeed anyone who was interested in establishing one. In the end I took a great big carton of stamps and simply gave it to the local charity shop. If I'd taken it to my local stamp dealer, he'd probably have given me about twenty quid – but more out of good will to a long-standing customer than from any commercial motive.
Incidentally, the man with the three boys spent £41.65 on various stock books and starter packs. I'd be very surprised if he managed to inculcate a love of stamps in his boys. Stamp collecting is a nice thing – it encourages an interest in the world, in design, in history, in geography and politics. But quite frankly, when it comes to the battle for the hearts and minds of young people, stamps have been beaten in submission by Nintendo and Playstation.
See - First Day Covers - are they a good investment?